Event Details

Options:
Who the F*CK is Alice
Alice im Wunderland trifft auf David Lynch!
Direct Info
http://www.wtfia-larp.ch
Date
Fri, 22. October to Sun, 24. October 21
Location
Mannenbach TG, Switzerland  

Organiser
Quicksandbox
Catgory


LARP (Unknown - No Points)
Accommodation


Building
Food


Full board
Price
150 - 300€
Language
English
Status
Spaces free (Last update: 24.08.2021)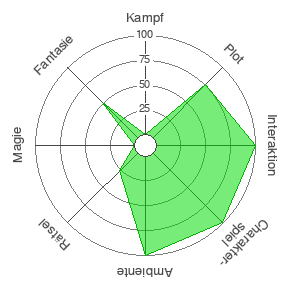 Description
Worum geht's?

Es ist 1976, irgendwo in den USA.
Die High School Abschlussklasse von 1961 feiert ihr 15-jähriges Klassentreffen.
Alle sind da... ausser Alice.

Wie wird gespielt?

Wir spielen im Nordic Stil. Keine Punkte, kein "play to win". Der Fokus liegt auf Charakteren und deren Beziehungen untereinander.
Mehr Info auf der Website!

Spielerplätze sind frei und es ist möglich, zum reduzierten Vollpreis (200€ statt 300€) zu kommen. Ausserdem ist "Sponsored Ticket" von 150€ möglich.

NSC Plätze sind auch verfügbar, diese sind gratis.

Unterkunft im Cevihaus Wartburg im Thurgau, direkt am Bodensee.
Location ist NICHT rollstuhlgängig.
No comments yet

Write a comment

You are not logged in. Please login to write comments