Event Details

Options:
Drachenfest
Direct Info
https://www.drachenfest-larp.info/
Date
Tue, 28. July to Sun, 02. August 20
Location
Quast, Quast, 34474 Diemelstadt, Germany, Germany  

Catgory


LARP (Fantasy - With experience-points)
Accommodation


Tent
Food


May buy provisions
Spaces
5000 (Total)
Language
German
Status
Cancelled (Last update: 23.05.2020)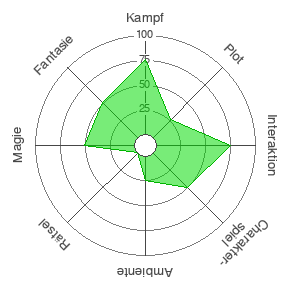 Description
Das DrachenFest ist eine große Live-Action-Roleplay (kurz LARP) Zusammenkunft von Liverollenspielern aus der ganzen Welt mit bis zu 5000 Teilnehmern.

Unter dem Konzept eines Wettstreites unterschiedlicher Philosophien/Wege (als Drachen bezeichnet) legen wir auf dem DrachenFest den vorrangigen Schwerpunkt auf das Rollenspiel miteinander und auf ein Kampfsystem Spieler mit Spieler und Charakter gegen Charakter.
No comments yet

Write a comment

You are not logged in. Please login to write comments